PRESS RELEASE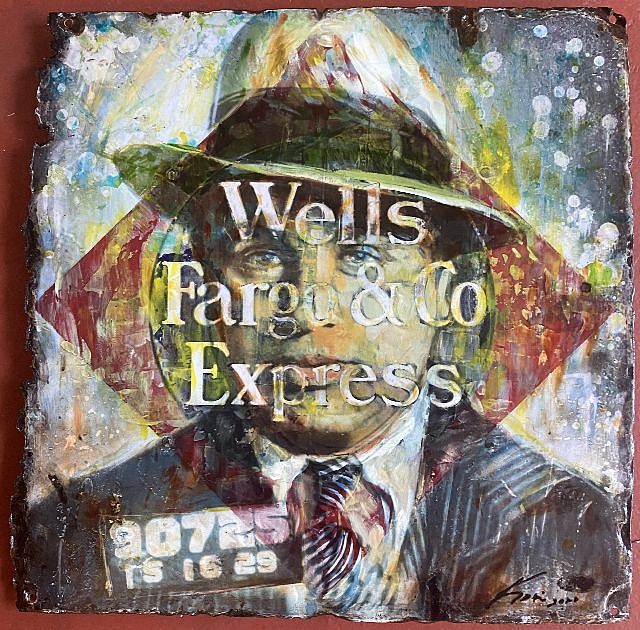 Exhibition:
Kadir López Nieves: WANTED
February 23rd - March 7th, 2022
Cavalier Gallery
292 S. County Road
Palm Beach, FL 33480
561.770.3168
Cavalier Gallery is pleased to announce the opening of Kadir López: "WANTED" at our gallery located at 292 S County Rd, Palm Beach FL. This solo exhibition featuring new work by López will be on view February 23rd through March 7th.
Cuban-born multimedia artist Kadir López received a very traditional fine arts education, but soon began to mature as an artist and explore other mediums beyond oil on canvas. López is known for his use of non-traditional mediums like the vintage enamel signs and neon glass sculptures seen in the exhibition. His work grapples with themes of time, politics, memory, cultural consumption and personal histories. In his own words, Lopez's works are at once "critical and hopeful." "Kadir López: WANTED" presents a number of works from the artists Signs series as well as new game-inspired installations to be unveiled for the first time upon the opening of the exhibition.
López's well-known Signs series makes use of vintage enamel signs to express new ideas. Harking on memories of who we are and where we come from, López uses these signs from different eras and recycles not only the material but also the history. A striking example are the burned and perforated enamel signs that were damaged during the Cuban Revolution. He aims to tell a new story about our modern obsession with consumption, power, and beauty. While his technique is nearly collagist, each piece is incredibly cohesive, with no indication of layers. López brilliantly uses materials of commercial publicity of the past as a background for building new ways to consider publicity and products without consumption.
Featured in the exhibition will also be works from López's "Rubik's Cube" series. These monumental installations act as a metaphor for life itself. López remarks on the fragility of free will and how any action, much like solving a Rubik's Cube, can change the course of life in an instant. The cubes in this exhibition focus on American politics and it's fragmented, ironic nature, with scattered images of U.S. Presidents and Uncle Sam.
Two of López's acclaimed "Monopoly" pieces will take center stage in this show. These larger-than-life sized multimedia works reflect a Monopoly game board but will take on a whole new meaning. Featuring the capital building in Havana – which starkly resembles the U.S. Capital – and topped with 12 inch illuminated neon glass sculptures, the board acts as a metaphor for our competitive nature and demand for accomplishment in the communal game of life. In these compositions López comments on the coexistence of differing histories and how those histories inform one another.
Kadir López has been awarded several first-place prizes in Cuba throughout his career. His work is featured in public and private collections around the world, including museums in Austria, Columbia, and the United States. He has a rich set of auction records from the United States, Spain, and Cuba and has been exhibited in solo shows, group exhibitions, and art fairs around the world since the 1990.
Works by Kadir López will be on view throughout our gallery locations following the exhibition, and the artist is also available for commissions.
Please email us at art@cavaliergalleries.com with any questions.