PRESS RELEASE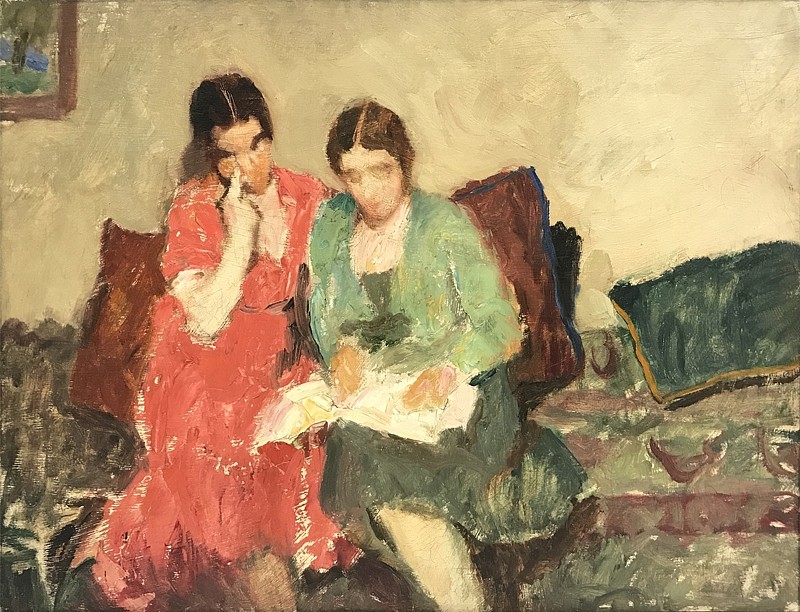 Cavalier Galleries is pleased to announce our upcoming exhibition, Gershon Benjamin 'Revisited.' This exhibition features work spanning Benjamin's lifelong career and will be the first time many of these pieces have been exhibited to the public. The exhibition will be on view from March 22nd to April 11th at Cavalier Gallery, Ground Floor, 3 West 57th Street, New York, New York. Gallery hours are 10am-6pm Monday through Saturday; 11am-5pm on Sundays.

Gershon Benjamin (American 1899 -1985) was born in Piatra Neamt, Romania and moved to Montreal with his family to escape the persecution of the Jewish people at the age of two. In 1923, Benjamin moved to New York City in pursuit of his artistic career. Living in the defining age of Modern art movements, his style was influenced by artists including Henri Matisse, Paul Cézanne, Pablo Picasso, Édouard Vuillard, and Rembrandt. He was also a close friend and artistic ally of Milton Avery, and part of the important circle of artists that included Mark Rothko and Adolph Gottlieb.

The emotive but sophisticated balance between realism and abstraction, the gloomy and impassive tone, and the consistent subject matter make Benjamin's work distinctive. Benjamin was a proponent of Modernism and the understanding that art conveys beauty, feeling and emotional expression. For inspiration, Benjamin drew from his surroundings, imbuing his subjects with this beauty, feeling, and emotion that is central to his work. His pieces often featured New York- the city that he lived in and continued to inspire him, the people that he encountered, and the distinctive still life compositions that caught his attention. Benjamin used his work as an outlet to reflect his own intellectual and artistic perspective.

Despite Benjamin's unbelievable talents, his works were often overlooked. In fact, he never sought to support himself through his art. Benjamin worked many years as a photo editor for The New York Sun, while he treated his art as a personal endeavor that kept him inspired throughout his life. Benjamin remained underappreciated among his generation of great Modernists. Therefore, it is our great honor to prepare this special retrospective and give the attention to his life and career that they deserve.